Edinburgh Nursery celebrates being in Scotland's 'top 20' for second year running
posted by lynzi-pond
July 4, 2022
2 min read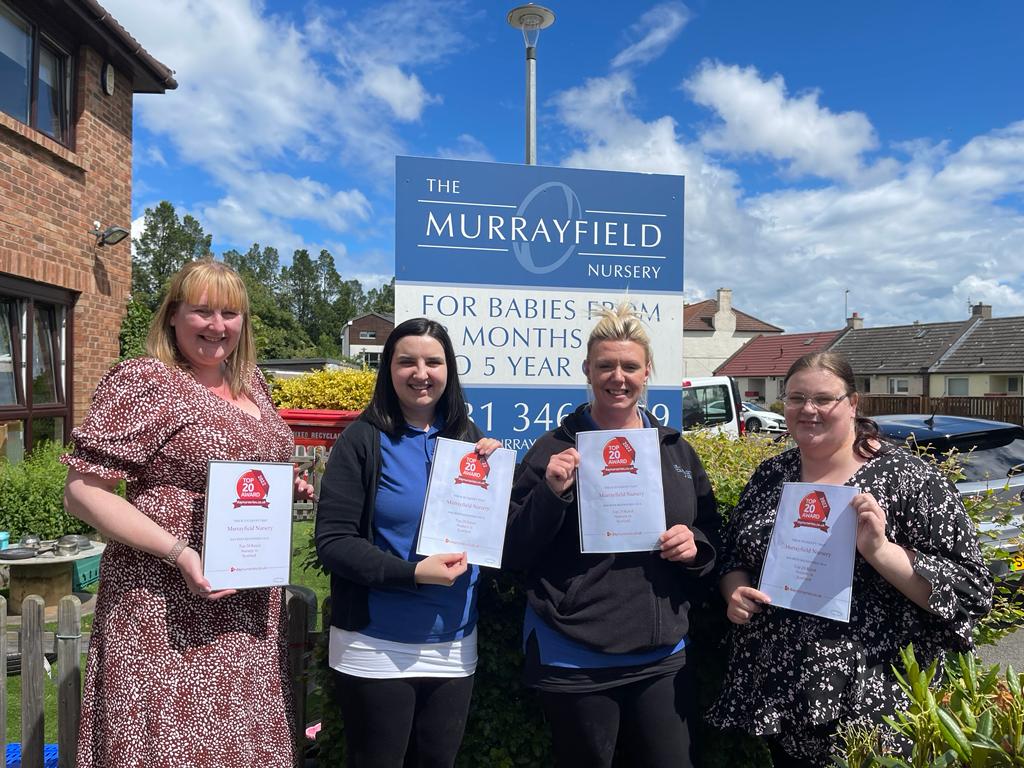 The Murrayfield Nursery in Edinburgh is celebrating maintaining its position within the 'top 20 Day Nurseries in Scotland' for a second year - a list compiled by daynurseries.co.uk, based on parent reviews.
Day Nurseries is the UK's leading Nursery review website, with over 700 Scottish Nursery settings listed, and each year publishes 'top 20' lists of Nurseries based on reviews received by parents across the year.
The Nursery, located on Saughton Crescent and minutes from both Edinburgh Zoo and the Murrayfield stadium, has reached the top 20 for two year's running after receiving glowing reviews from families and parents of the Nursery.
Nurseries are rated across several categories, from environment and facilities, to food and cleanliness, to value for money.
Reviews left by parents for the Nursery highlight the supportive team members, as well as the facilities including the eco garden and forest school opportunities available to pre-school age children.
Nursery Manager Rhonda Houston said: "We are thrilled to have once again been recognised with this award, and it is even more rewarding to know that the results are calculated from the feedback of our very own parents and families.
"To know the parents of children in our care have taken the time to share such appreciative and positive words about our team and the care they receive is so encouraging.
"We're extremely proud to be listed within the top twenty from across not just Edinburgh, but the whole country and will continue to provide amazing care and experiences to new and current children."
The Nursery, part of the CC Nurseries Group, also recently achieved Millie's Mark, an accreditation which is awarded as a special endorsement to childcare providers in England and Scotland that go above and beyond the minimum requirements by having 100% of staff trained in paediatric first aid.
The Murrayfield's sister site Big Bird Nursery in Whitburn also reached the top 20 list for Scotland, for 2021 and 2022 respectively.
The Murrayfield Nursery has limited availability for children aged 12 weeks to five years to join them, and interested parents can visit www.themurrayfieldnursery.co.uk to find out more.